About Teraverse
Get your ticket to take a ride with our sound space ship.
Explore the vast sound universe of Tera Pro sounds with this companion App. Have access to all sounds of Tera Pro and adapt them to your taste with a couple of parameters defining the primary attributes of its defining inner structure without being distracted from the complex modular polysynth beneath.
Expand Tera Pro's sound universe with the unique morphing engine capable of extruding all subtleties in between two arbitrarily chosen sounds by using the modulation wheel or dragging your finger across the onscreen keyboard. Use the dice button to beam yourself into another part of the sound universe and enter territory no one else was there before.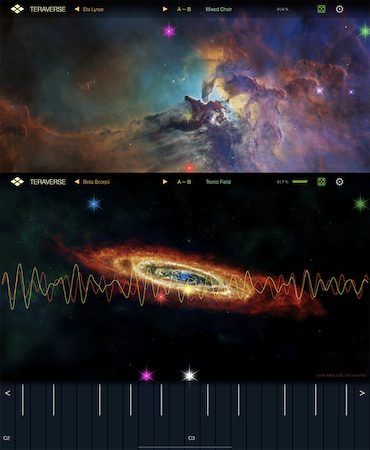 Tera Pro player
Play all sounds of Tera Pro, morph two sounds and adapt a couple of major parameters.
Modular architecture
Free patching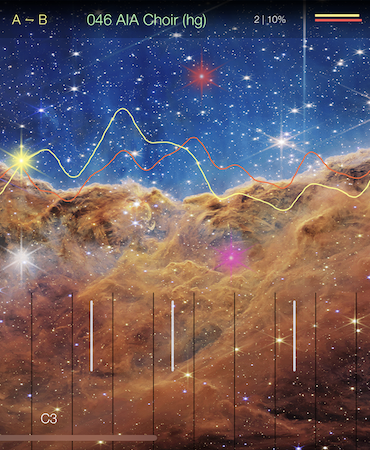 Live is Fun
Enjoy the immersive sound of Tera universe merging with real images from space.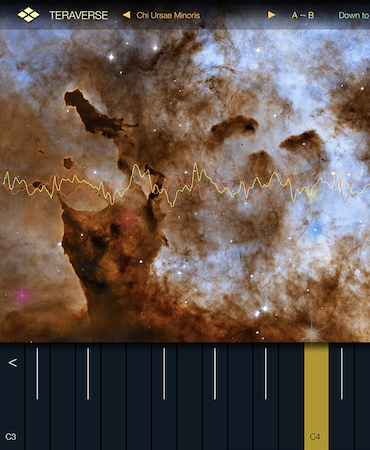 Pimp me Up!
The included sound library covers with it's more than 1800 presets a vast range of styles and covers a big part of the history of electronic music. Add your own sound creations structured by your demand.
Tera Sound Universe
All you need
---